The Rotana brand has seen a surge in expansion of quality hotels in Abu Dhabi and the region. It has fast-become a popular brand for providing guests with the ultimate in accommodation, dining, relaxation and service. We check out just one of its lovely 5-star properties in the UAE capital...
Park Rotana is a 5-star hotel, boasting a long list of great facilities all within a vibrant modern style. The accommodation is beyond expectation and the eclectic dining options make it all the more worthwhile to stay here. Views from the hotel are simply wonderful; Khalifa Park (the biggest park in Abu Dhabi), the Grand Mosque or Sheikh Zayed Bridge are just among some of the beautiful places you can see, subject to the room type you opt for. The hotel is also in good proximity to many of Abu Dhabi's biggest sites, cultural attractions, leisure activities and other points of interest. We check in on a bright summer day, to be welcomed by the friendly front-desk staff. We've arrived a little earlier than the normal check in time of 2pm, and are advised that the room will take a further 10-15 minutes to be ready. No bother! We take a seat at the delightful lobby lounge ParKafe for a latte and a piece of carrot cake (unbelievably yummy!). When the room is ready we're escorted up by a knowledgeable member of the concierge staff, who kindly brings with him the luggage – on first impressions, the service, so far, gets a big tick!
Club Rotana Room
If you're a traveller who enjoys the finer things and added touches in a hotel stay, then this is the room type for you! Just getting off the lift and onto the Club Level, we were really blown away. The corridor had a very regal and elegant charm, with sophisticated interiors and creative yet stylish design. The pleasant surprise continued as we entered the room. It's huge. There's a whole separate living area with a large dining table, flat screen TV, three comfy couches and all the usual in-room amenities like a fully-stocked minibar, snacks and fruits, and lots of storage space. The bedroom is on a whole new level! BIG in size, the king bed is super comfortable, whilst there's also a desk, a trendy couch and plenty of cool lighting fixtures alongside the floor to ceiling windows, offering views over Khalifa Park. The design of the room is not only thoughtful and practical, it's very homely and vibrant, giving a feeling of relaxation and ease – we loved it! And, when you're staying in the Club Rotana Room you have the benefit of complimentary access to the Club Lounge on the 9th floor, where breakfast and evening cocktails are served, also complimentary (both have a good selection of food and drinks!). You also enjoy complimentary internet, and we found that all the room amenities such as the walk-in shower, LCD TV, fast wifi, tea and coffee making facilities, hair dryer, in-room safe, and much more, was all up to a high standard that, admittedly, we weren't expecting.
Eclectic Dining
There's no room for boredom when it comes to food and satisfying different tastes at Park Rotana Abu Dhabi. For an excellent all-day dining option, head to Ginger for a sumptuous buffet spread of classic Arabic favourites and international specialties, as well as a good a la carte menu too. In the evening, change it up and head to the hotel's signature restaurant, Teatro, for dinner; an exceptionally stunning venue adorned with venetian masks, mood lighting, deep warm colours and beaded crystal features as well as hand blown glasses, all making for a laidback ambience and casual dining experience. Here, you can savour an extensive a la carte menu that creatively blends Thai, Chinese, Japanese, Indian and Italian cuisines. The bar area is fantastic for pre-dinner drinks or a catch up over snacks, while diners can also watch the live cooking station and sushi bar as chefs prepare meals. There's a good choice of outdoor and indoor seating areas and if you're a foodie, like us, there's SO much mouthwatering food to try. We'd recommend the tempura crispy maki, the traditional dim sum, the peking duck spring rolls, the spicy kung pao chicken, and the pad thai noodles. For dessert it has to be the chocolate pudding – just divine! If you want straight up informal and fun, then the award-winning Cooper's Bar & Restaurant is for you. This pub-style traditional British sports bar has a good menu on international classics with a wide range of beverages, and live sports coverage, too.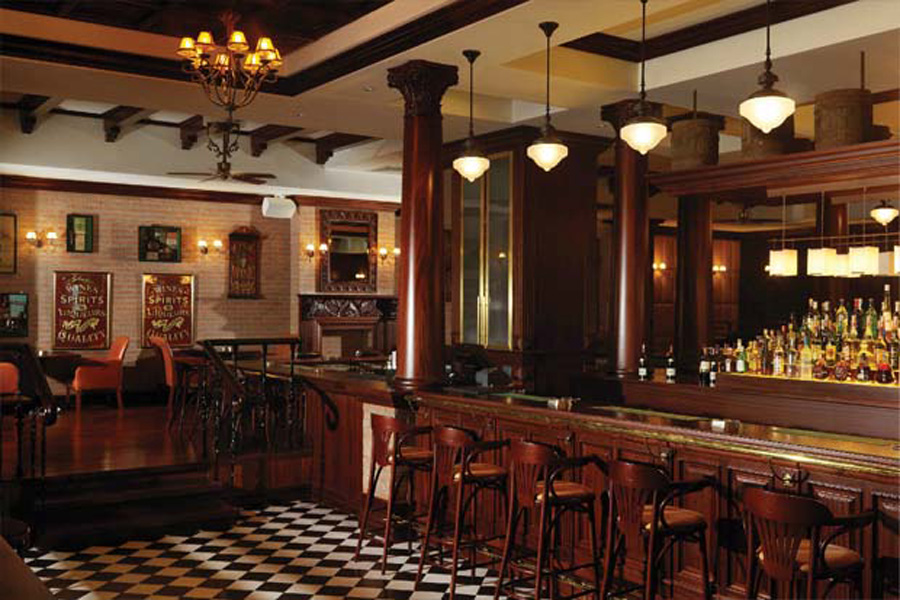 Recreation Refined
Though Rotana is known for its simple and comfortable facilities, Park Rotana Abu Dhabi takes this up a notch. The pool and garden area is substantial with plenty of sun loungers for lazy days. To top this off there's a well-equipped Bodylines Fitness & Wellness Club where the trainers are helpful and experienced if you want advice on your workout routine. What surprised us the most was the spa area. We expected more of a health club vibe with a clinical setting; however, this lovely spa was a superb space that could, again, easily fit at any other big-name 5-star hotel. The treatment rooms were inviting, the sauna, steam room and relaxation area (separate for men and women) was excellent, but, most of all, the signature aromatherapy massage that we experienced was simply delightful. The therapists were professional and welcoming.The most special thing about our stay at Park Rotana was the number of pleasant and unexpected surprises we experienced – from the room, to the food, and especially the recreational options – everything exceeded our expectations. If you want a first-hand experience of great hospitality, the Park Rotana Abu Dhabi would be a fabulous place to get you well-acquainted with one of the region's most popular hotel brands.